Back to top▲
CT Walk Behind and Edging Trowels
Jump to spec sheet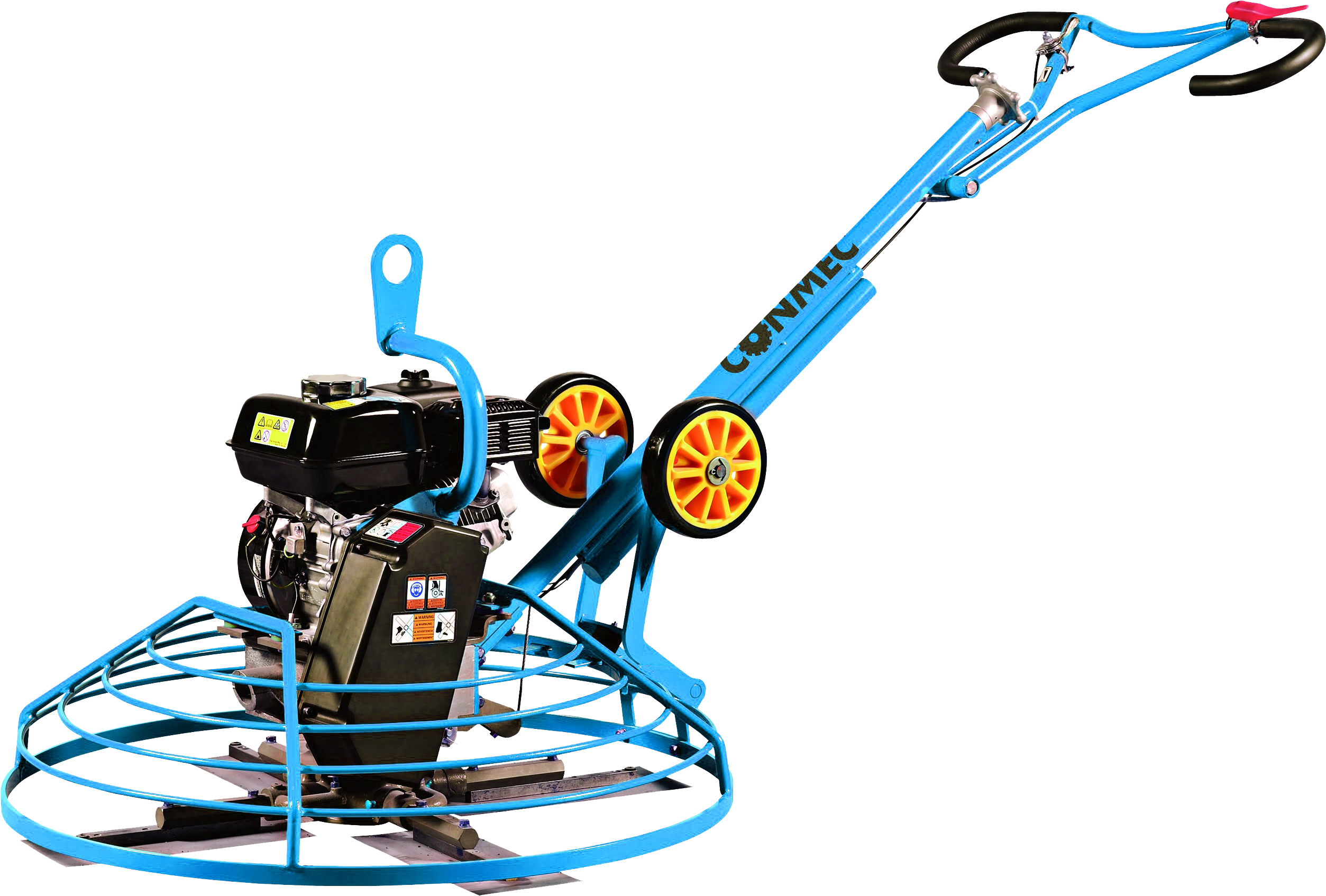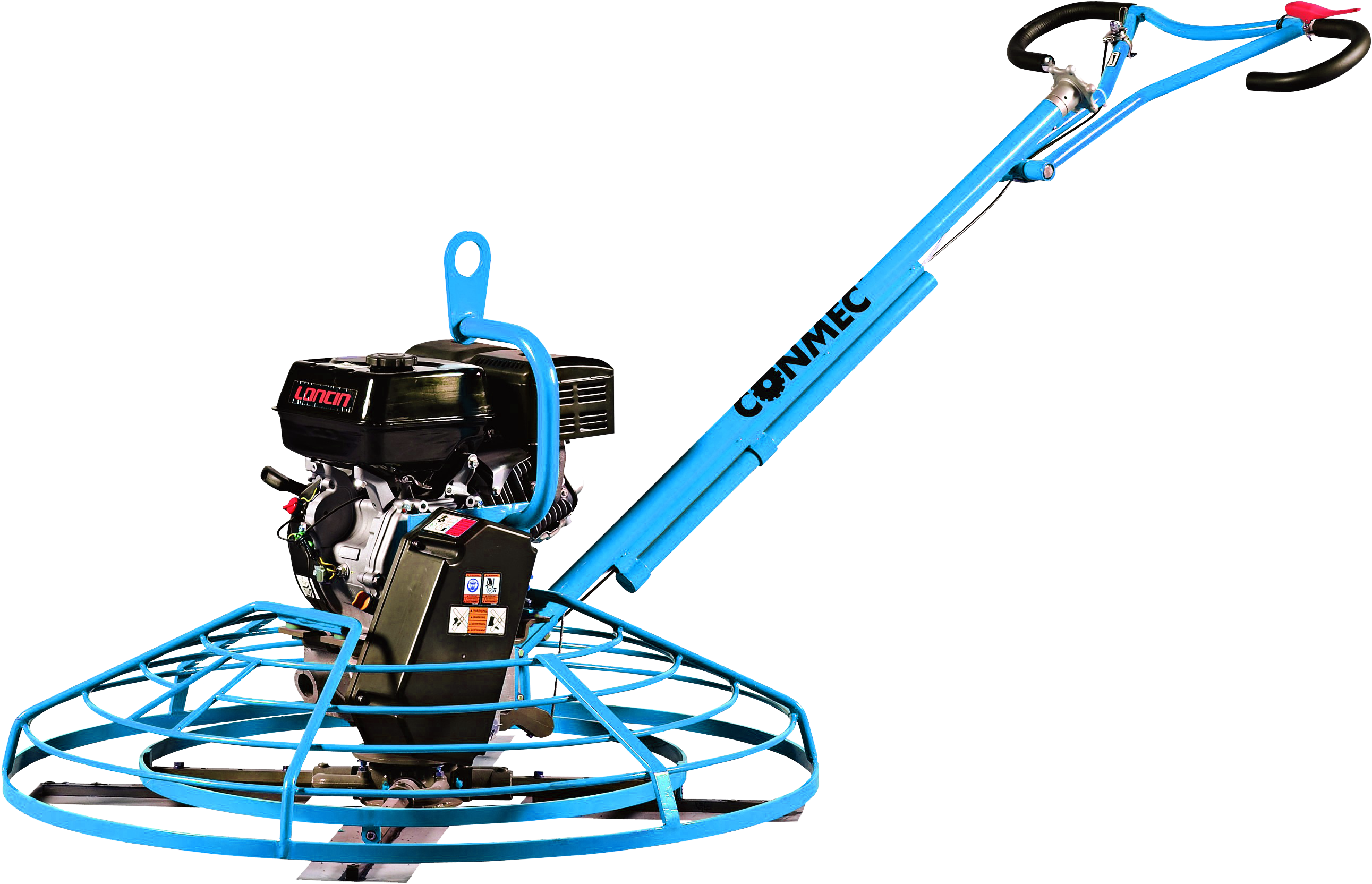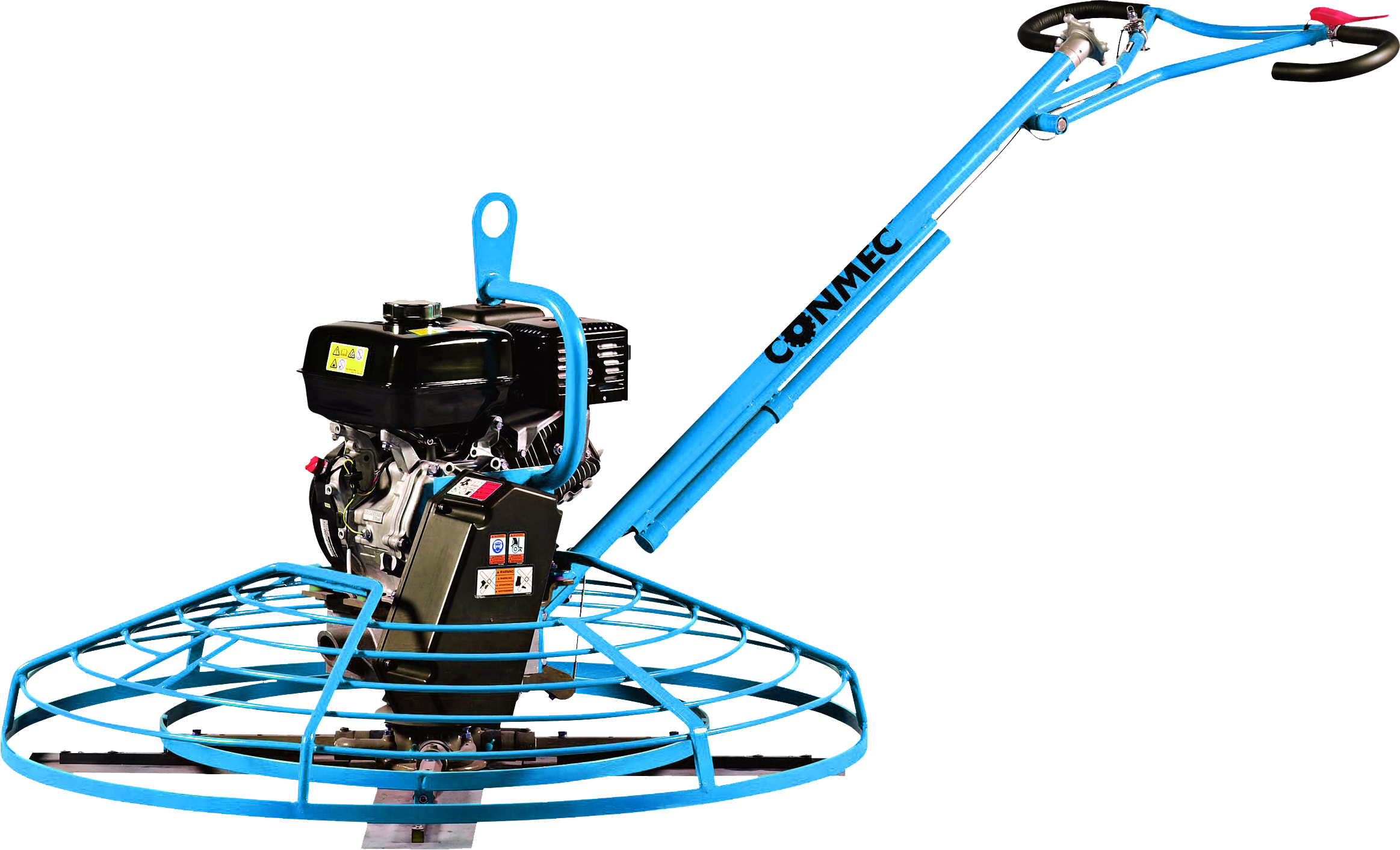 Walk-Behind Trowels
Whether it's covering edges or tackling small jobs, CONMEC's line of walk-behind trowels will get the job done. Each model is equipped with a Honda engine for better performance and reliability. Heavy-duty framework not only ensures proper compaction, but protects the machine from damage and ensures longitivity. Copper turbine gearboxes protect the inner workings to keep them running smoothly even in the toughest environments. All trowels are fitted with a unique kill switch that shuts the machine off the moment it leaves the operator's hands, without relying on centrifugal force.
Each walk-behind trowel comes with one set of finishing blades.
Over-built cast aluminum gearbox for long service life
Heavy-weight design assures a superior finish
Heavy-duty bronze worm gear for extra-long life
Perfectly balanced design for easy and comfortable operation
Height-adjustable handle
Twist knob control for precise blade adjustment
Stabilizer ring for reduced blade chatter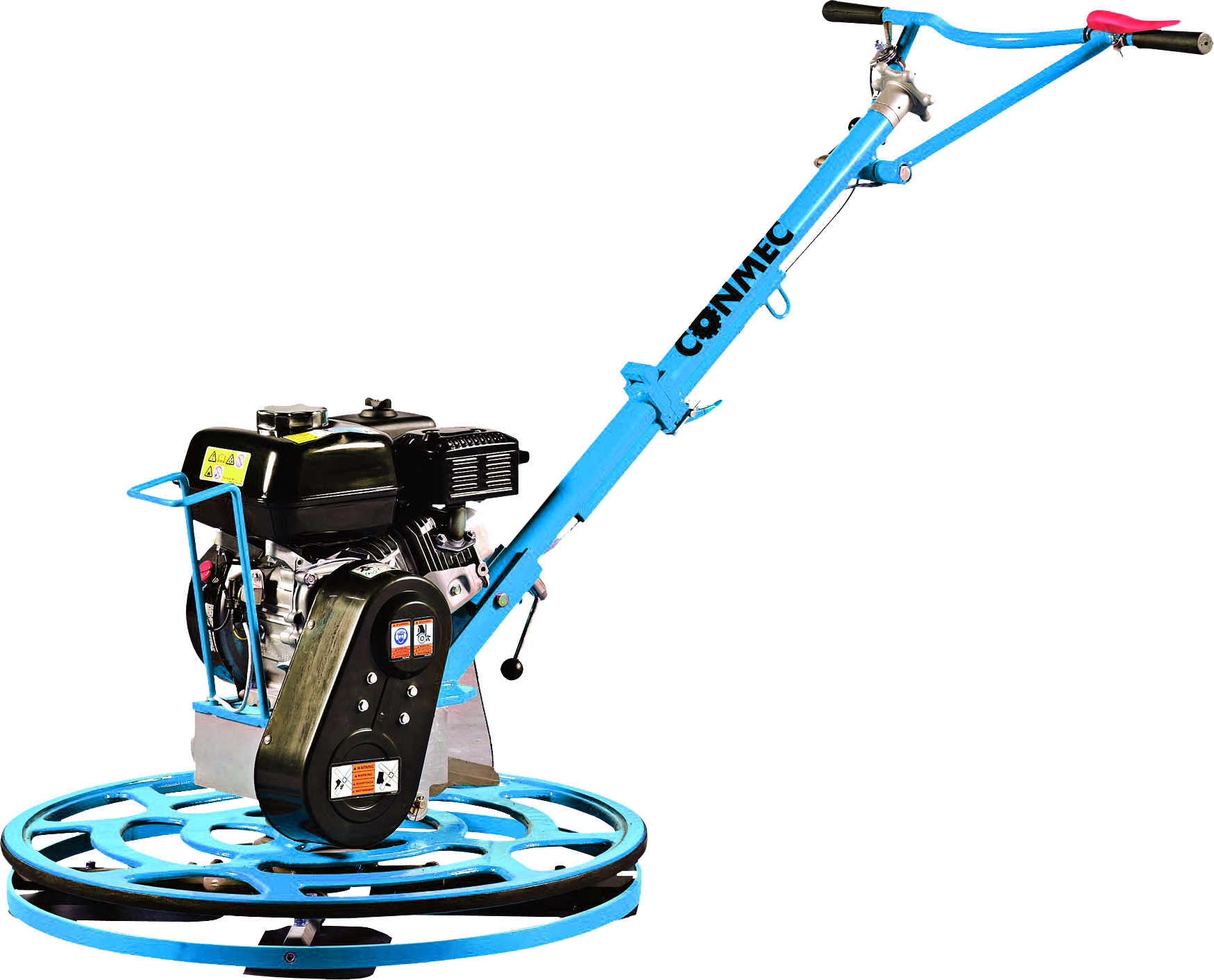 Edging Trowels
Our edging trowels are designed for tackling edges and other small work areas.
Each edging trowel comes with one set of combination blades.
Independent rotating flywheel, allowing operation in tight corners and confined spaces
Foldable handle for easy transportation and storage
Over-built gearbox for long service life
Heavy-weight design assures a superior finish
Height-adjustable handle
Same unique dead-man switch as the larger models
Twist-knob control for precise blade adjustment
Closed design of guard ensures safe operation
Technical Specifications
Model
CT430-4U
CT436-4U
CT436-270U
CT442-4U
CT446-390U
Engine
Honda GX160
Honda GX160
Honda GX270
Honda GX270
Honda GX390
Horsepower
5.5hp
5.5hp
9.0hp
9.0hp
11.7hp
Diameter (in.)
30″
36″
36″
42″
46″
Weight (lb)
165 lbs
176 lbs
176 lbs
216 lbs
220 lbs

Finishing

X
CFB061416
CFB061420
CFB061416
CFB061420
CFB061616
CFB061620
CFB061816
CFB061820

Combination

CCB0610
CCB0814
CCB0814
CCB0816
CCB0818

Super-Blue

SCB0610
SFB061420
SCB0814
SFB061420
SCB0814
SFB061620
SCB0816
SFB061820
SCB0818

Plastic

PCB0610
PCB0814
PCB0814
PCB0816
PCB0818

Clip-On

X
CFS1014
CFS1014
X
CFS1018

Float Pan

CFP031 Light
CFP037
CFP037
CFP043
CFP047
Trolley Kit
X
✓
✓
✓
✓
Long Handle
✓
✓
✓
✓
✓
Lifting Hook
✓
✓
✓
✓
✓
Op Manual
CT430⇓
CT436⇓
CT436⇓
CT442⇓
CT446⇓
Parts Manual
—
CT436⇓
CT436⇓
CT442⇓
CT446⇓
Other products that might interest you: